x
Thank you for submitting an inquiry. We will get back to you as soon as we can.
Apoka Safari Lodge
Apoka Safari Lodge Kidepo Valley National Park
Everything at Apoka is handmade by local craftsmen, everything is large and capacious. 10 expansive rooms with natural canvas walls surround a rocky kopje with endless views. Inside sitting rooms and private verandas provide plenty of places to relax, read and sprawl.
Big hand-hewn beds with soft duvets are draped with mosquito nets, hand-woven woolen carpets… you may be as far away from the city as you'll ever be, but you won't miss a thing. Step outside to a sheltered terrace and slip into your own outdoor stone bathtub. The swimming pool – deep and cool – has been carved out of the big rock.
This is the kind of pool that makes you want to jump in, splashing and yelling, feeling like a kid again. Do you want stride out across the savanna and walk with zebras? Spend time in a Karamojong village learning about their traditional way of life? Enjoy a sundowner in the arms of a massive fig tree?
Kidepo Valley National Park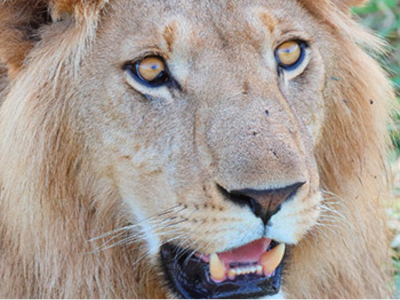 Kidepo Valley National Park
Kidepo Valley National Park lies in the rugged, semi arid valleys between Uganda's borders with Sudan and Kenya, some 700 km from Kampala. It was gazzeted as a national park in 1962, it has a profusion of big game and hosts over 77 mammal species as well as around 475 bird species.
Kidepo is Uganda's most isolated park, but the few who make the long journey north through the wild frontier region of Karamoja would agree that it is also the most magnificent, for Kidepo ranks among Africa's finest Wilderness. From Apoka in the heart of the park, a savannah landscape extends far beyond the gazetted area, towards horizons outlined distant mountain ranges.
During the dry season, the only permanent water in the park is found in wetlands and remnant pools in the broad Narus Valley near Apoka. These seasonal oases, combined with the open, savannah terrain, make the Narus valley the park's prime game viewing location.
The park contains two rivers-Kidepo and Narus- which dissapear in the dry season, leaving just pools for the wildlife.
The local communities around the park include pastoral Karamojong people, similar to the Masaai of Kenya, and the IK, a hunter-gatherer tribe whose survival is threatened.
---
Read more
