x
Thank you for submitting an inquiry. We will get back to you as soon as we can.
Amarembo Gorilla Lodge
Amarembo Gorilla Lodge
Amarembo Gorilla Lodge is just a 10 minutes' drive to Volcanoes National Park headquarters with stunning and incredible views of Mount Sabinyo.  Amarembo Gorilla Lodge is found in Musanze district, at the edge of the most famous gorilla park in Rwanda.
The Volcanoes forest offer an environment that's so unique for gorilla trekking in Rwanda. The lodge, therefore stands as the perfect base for tourists seeking to encounter the gentle giants and the special golden monkeys.Book Now
Amarembo gorilla lodge features 5 stylish bungalows (cottages) and 2 standard rooms made in unusual way to cater for all traveler's needs offering top notch and fantastic services. The lodge also features furnished resting rooms, a super crafted dining area arguably in the best design. Comes with a swimming pool to cool you off after your hard gorilla visit.
Think of a night when the dark sets in with your night secured to stay close to a living forest, what mountain gorillas call home, surrounded by creatures, birds and running rivers making it an exotic and amazing place of choice for any visitors heading to Volcanoes National Park.
This distinctive facility offers free Wi-Fi allowing you share memories of your African experiences anytime with your loved ones back home. Even more unique is the food served fresh and hot, majority of which is cultivated by farmers from the neighboring communities.
Rwanda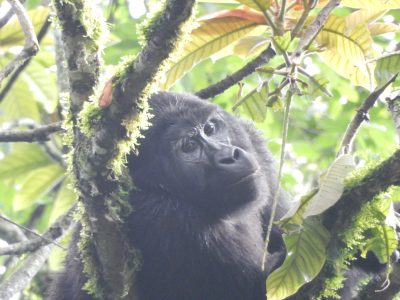 Rwanda the Land of a Thousand Hills
A verdant and mountainous country, Rwanda is home to the 'Virungas' – great old volcanoes covered in rainforest and towering to almost 15,000 feet.
Rwanda will catch you in her spell with the sound of birdsong at sunrise, the call of the golden monkey and the deep, guttural grumbling of the mountain gorilla. Rich swamplands, glistening lakes, rolling grasslands are backed by its famous chain of towering volcanic peaks.
Dian Fossey described these mountains as being 'in the heart of central Africa, so high up that you shiver more than you sweat'.
---
Read more
