x
Thank you for submitting an inquiry. We will get back to you as soon as we can.
Kenya and Tanzania family safari
Kenya and Tanzania family safari
Kenya and Tanzania Family Safari Itinerary:
DAY 1: Arusha – The Safari Capital of Tanzania
Karibu Africa! Your Tanzania Family Safari begins with a transfer to the Arusha Coffee Lodge, built around a plantation home from the early 1900's and beautiful, sprawling coffee fields. Enjoy dinner and overnight.
DAY 2: Ngorongoro Highlands and Horse Riding
After breakfast, drive west towards the Ngorongoro Highlands and the Manor at Ngorongoro. Spend the afternoon in the saddle on a horse ride around the hills that embrace the Manor. Stop for a sumptuous picnic basket lunch before heading back to the Manor.
DAY 3: Full day in Ngorongoro Crater
Set out early for the nearby Ngorongoro Crater by safari vehicle. The crater is a huge volcanic caldera formed about 2.5 million years ago when a giant volcano exploded and collapsed on itself. Here you can view the Big Five in high concentration with a stunning backdrop of the crater walls. Enjoy a gourmet picnic lunch on the crater floor. Return to the Manor at Ngorongoro late afternoon. Time permitting, you may head out on a bike ride followed by sundowners on the property. Dinner and overnight.
DAY 4: Arrive to the Serengeti
After breakfast, hop on a bush plane for a quick flight to the Serengeti and arrive at Mkombe's House in time for lunch. While you settle in, the kids will love clambering around on the rocks around the camp in search of lizards, hyrax and other harmless creatures and having a dip in the pool, making this part of the Tanzania family safari truly amazing for all ages. This afternoon, enjoy your first game drive in the famed Serengeti plains before returning for dinner and overnight.
DAY 5 : Serengeti Game Drives and Bush Picnics
Today, head out with a guide and packed picnic lunch for a full day exploring the Serengeti plains. This is your private family safari, which means you may return to Mkombe House any time should you wish. Move as quickly or as leisurely as you would like in your private safari vehicle. This is a truly bespoke part of this Tanzania family safari, so be sure to take advantage. This is a fabulous opportunity to see the great wildebeest and zebra migration, large herds of plains game and the highest concentration of predators in Africa! Return to camp for dinner and overnight.
DAY 6: Early morning game drive in Serengeti
This morning, rise early and set out as the sun begins to rise. This is the time of day when the wildlife is most active. Return to camp for a full breakfast and spend the afternoon relaxing in the shade, reading a good book. After high tea, set out for one final game drive in the Serengeti, stopping to watch the sun set with cocktails and appetizers.
DAY 7: Masai Mara, High Tea, Cultural Village and Night Game Drive
After breakfast, hop on a bush plane for your flight to the Masai Mara in Kenya. You'll be met at the airstrip and transferred to Cottar's Camp, spotting game and wildlife all along the way! Enjoy lunch and settle into your private safari villa, perhaps taking a swim in the private lap pool. Meet for a delicious high tea and then head out to the local village for a cultural excursion. Arrive back at camp for dinner before heading out on an evening game drive, where you get to spot the nocturnal wildlife.
DAY 8: Game Drive in Masai Mara Game Reserve, Guided Bush Walk
After a cup of coffee and some light biscuits, head out towards the Masai Mara Game Reserve for a full morning in the park. As the sun rises, stop under a tree for a hot breakfast right in the bush! Continue on spotting wildlife like lion, cheetah, elephant and perhaps even the Wildebeest migration! Return back to camp in time for a late lunch and afternoon siesta. After tea, head out for another game drive in the conservancy or for a guided bush walk. Dinner and overnight in camp.
DAY 9: Hot Air Balloon over the Mara Plains and evening game drive or River Swimming & Fishing
This morning, wake early for a truly once in a lifetime experience on this Kenya family safari; hot air balloon ride over the Mara plains. After silently gliding over Africa's big game for an hour, enjoy a champagne breakfast in the bush. Spend the afternoon relaxing, reading and resting in camp before heading out on an evening game drive. This is a fabulous way to learn about and view Africa's nocturnal game. In place of a game drive you may wish to head to the river with your guide for dip and try your hand at fishing. Return to camp for a late dinner and overnight.
DAY 10: Samburu National Park / Buffalo Springs – High Tea and Game Drive
This morning, transfer by bush flight to Samburu National Park. Located further north in Kenya, wildlife congregates around the life-giving Ewaso Nyiro River. Here, the elephant population is healthy and has been well documented by several research groups.
DAY 11: Camel Ride & Cultural Village + Bush Dinner
This morning, join your Samburu guide for a safari by camel. Amble along the river, spotting wildlife up close at a leisurely pace. Arrive at a secluded spot under a huge acacia tree where lunch has been set up for you. After lunch head over to the village, here the local Samburu will take the children under their wing to teach them how to make a traditional bow and arrow or a toothbrush from the 'toothbrush tree', while the parents wander around the village meeting the elders. Head back to camp in time for a bush dinner.
DAY 12: Nairobi and Giraffe Encounter
Take a short flight back to Nairobi. You'll then be transferred to the lush, green Nairobi suburb of Karen and the iconic Giraffe Manor. After settling in, take a walk through the well-manicured grounds of the hotel to the Giraffe Center where you can continue learning about Giraffe and conservation efforts underway in Africa to protect these beautiful creatures.
DAY 13: Breakfast with Giraffe, Elephant Orphanage visit/Return Home
This morning, you'll enjoy breakfast alongside Giraffe Manor's resident Rothschild giraffe. After breakfast, head to the Daphne Sheldrick Elephant Rescue Center where you can interact with baby orphaned elephants and watch as their caretakers put them to bed for the evening. Transfer to the airport for your flight home
End of Kenya and Tanzania family safari .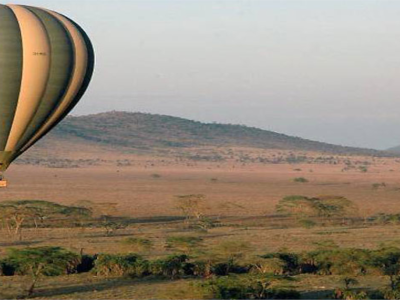 WHY A HOLIDAY IN THE SERENGETI NATIONAL PARK IN TANZANIA?
THE SERENGETI IS FAMOUS FOR THE TWO-MILLION STRONG GREAT MIGRATION.
THE SERENGETI HAS THE HIGHEST CONCENTRATION OF PREDATORS IN AFRICA.
HE SERENGETI OFFERS THE BEST WILDLIFE EXPERIENCE IN THE WORLD - THE MOTHER OF ALL SAFARI PARKS!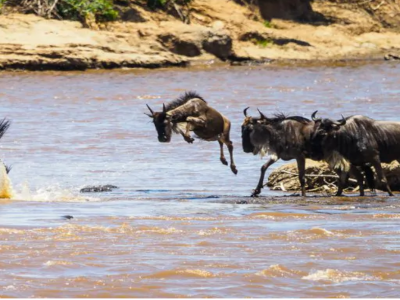 WHY VISIT MAASAI MARA GAME RESERVE?
 THE MAASAI MARA NATIONAL PARK IS THE MOST FAMOUS SAFARI PARK IN KENYA.
THIS BEAUTIFUL RESERVE IS HOME TO THE GREAT MIGRATION AND BOASTS 1,500 SQUARE KILOMETRES OF ENDLESS PLAINS, OFFERING VIEWINGS OF BIG 5 ANIMALS AND STUNNING BIRDLIFE.
THIS IS A PERFECT SAFARI EXPERIENCE FOR FIRST-TIME AND OLD HANDS ALIKE, A MUST-SEE FOR ANYONE VISITING!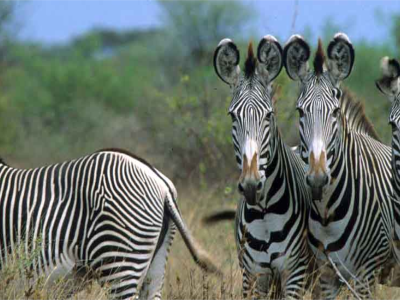 WHY SAMBURU NATIONAL RESERVE
FAMOUS FOR IT'S OWN BIG FIVE - GREVY'S ZEBRA, BEISA ORYX, GERENUK, RETICULATED GIRAFFE, SOMALI OSTRICH
HOME TO OVER 900 ELEPHANTS
GREAT GAME DRIVES AND GAME WALKS
350 SPECIES OF BIRDLIFE
We are sorry, there are no reviews yet for this tour.
