x
Thank you for submitting an inquiry. We will get back to you as soon as we can.
7 Days Classic Tanzanian Circuit Safari
7 Days Classic Tanzanian Circuit Safari
7 Days Classic Tanzanian Circuit Safari
7 Days Classic Tanzanian Circuit Safari itinerary:
Day 1 - Arusha - Katambuga House
Upon arrival at Kilimanjaro International Airport, you will be met by your driver who will transfer you to your hotel Katambuga for the night. Katambuga is a charming small private boutique guesthouse with 6 rooms with lovely gardens and a swimming pool overlooking Mount Meru. You have a choice of either relaxing here or going out for some sightseeing.
Day 2 - Arusha - Kuro - Tarangire National Park
After breakfast, you will leave for Tarangire National Park. This journey will take approximately three hours before you reach the park gate. From here, you will be taken to your safari camp Kuro Tarangire for lunch after which you will relax and go for a game drive in the National Park. Kuro is a rustic-chic camp with six en-suite tented rooms with a lounge area and it is close to one of the national park's swamps which forms a magnet for wildlife in the park. This park has beautiful birdlife, tons of elephants and a landscape that is accentuated by baobab trees, verdant swamps, and distant volcanoes. After returning to the camp, you can go for some drinks around the campfire before having your dinner.
Day 3 - Great Rift Valley - Manyara - Ngorongoro
After breakfast, you depart with your driver to Lake Manyara National Park. You will do a game drive as you exit this park and later a picnic lunch will be served at around noon. You'll then be driven up the wall of the Great Rift Valley and into the Ngorongoro highlands before you get to Gibb's Farm where you will spend the next two nights. Gibb's Farm is a stylish country retreat with 17 rooms in cottages. These rooms are set among lush gardens, a spa, and numerous activities for you to enjoy.
Day 4 - Ngorongoro Crater - Gibb's Farm
Today's game drive will take you to the Ngorongoro Crater which is a dormant volcano that provides a natural sanctuary for a diversity of wildlife, which includes lions, black rhinos, elephants, buffaloes, leopards and more. You will spend the morning exploring with your driver and then after a picnic lunch mid-afternoon, you will depart for your lodge to relax for the remainder of the day.
Day 5 - Serengeti - Pioneer Camp
An early breakfast, you will depart with a picnic lunch for the open plains of the Serengeti. After entering into the savannah and entering the park through the Naabi Hill Gate, you will stop in a shaded area for lunch. Once in the Serengeti, you will game drive as you make your way of stopping to enjoy wildlife sightings on the way. You will arrive at Pioneer camp in the mid-afternoon where you can freshen up and relax before your dinner. Pioneer Camp is located near the Moru kopjes in the central Serengeti. It has twelve tented rooms, decorated in a style that harks back to early colonial safaris. From its elevated position, the sundowner bar boasts endless views across the Serengeti.
Day 6 - Serengeti - Pioneer Camp
Today you will enjoy game drives with your driver in the open savannah of the Serengeti with a picnic lunch. The density of wildlife in the Serengeti is plentiful, with buffaloes, big cats, giraffes, elephants, and many others. You can also go on a hot air balloon safari at an additional cost but pre-booking for this is recommended. This is an unforgettable way to start your day, soaring high in the park at sunrise and enjoying a champagne cooked breakfast afterward.
Day 7 - Return to Kilimanjaro
You will be driven to the airstrip for your light aircraft flight to Kilimanjaro Airport in Arusha where you will carry on to your next destination.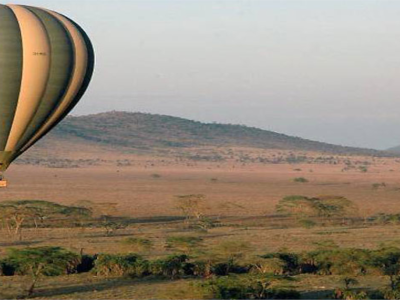 WHY A HOLIDAY IN THE SERENGETI NATIONAL PARK IN TANZANIA?
THE SERENGETI IS FAMOUS FOR THE TWO-MILLION STRONG GREAT MIGRATION.
THE SERENGETI HAS THE HIGHEST CONCENTRATION OF PREDATORS IN AFRICA.
HE SERENGETI OFFERS THE BEST WILDLIFE EXPERIENCE IN THE WORLD - THE MOTHER OF ALL SAFARI PARKS!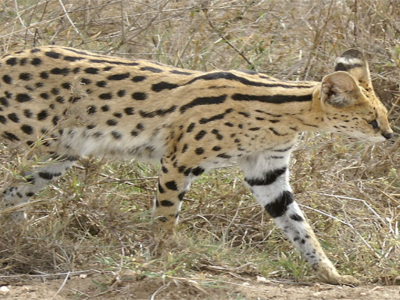 Reasons to Visit Lake Manyara National Park for Tanzania Safaris
THE SMALLEST OF THE MAIN FOUR NORTHERN PARKS
ONE OF THE BUSIEST PARKS IN THE COUNTRY
A BEAUTIFUL PARK, ESPECIALLY IN THE SOUTH
FAMOUS FOR ITS TREE-CLIMBING LIONS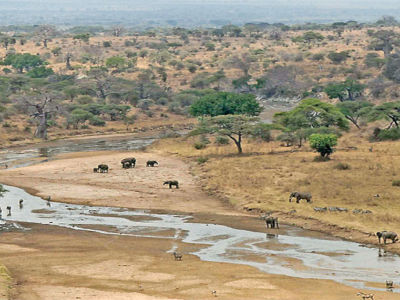 Why Tanzania Safaris in Tarangire National Park
THE QUIETER GEM OF THE NORTH
MOST FAMOUS FOR ITS ELEPHANT MIGRATION
A VERY DIFFERENT HABITAT TO ITS NORTHERN NEIGHBOURS
TANZANIA'S ONLY NATIONAL PARK TO OFFER NIGHT SAFARIS
We are sorry, there are no reviews yet for this tour.
