Mafia Island Africa Beach Holiday
Mafia Island Africa Beach Holiday
Mafia Island is a sleepy island located south of Zanzibar, where days are spent exploring exposed sand bars, fishing and diving. Scuba is seriously good here, especially in whale shark season.
Location
Mafia is a 30 minute flight from Zanzibar and Dar es Salaam. It is home to the largest marine park in Africa and is a very good destination for spotting whale sharks. The diving here is even better than off Pemba – in fact, we think it is the best to be found in Tanzania.
Favourite beach lodges on Mafia Island
There are more hotels here than in Pemba but, true to the island atmosphere, they are more rustic-chic than luxurious. We think this is a good destination for adventurous travellers who enjoy the outdoor life. It is particularly suitable for advanced divers. For a facility and activity heavy lodge, consider Kinasi, which is the first major lodge on the island. However, if you'd prefer a characterful and quirky base, try either the fabulous treehouses at Chole Mjini or the scenic raised bungalows at Pole Pole.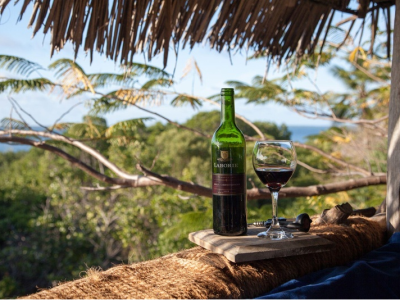 Chole Mjini is a very special lodge in a beautiful location and fairly rustic with eco-friendly long drop toilets.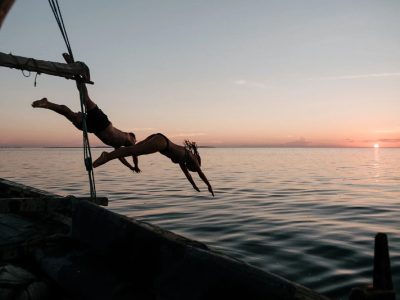 Pole Pole Bungalows:
LUXURY ACCOMMODATION CLOSE TO MAFIA ISLAND MARINE PARK
FIVE BUNGALOW SUITES AND TWO ASALI SUITES, ALL WITH BEAUTIFUL VIEWS OF MAFIA'S CHOLE BAY
STYLISH OPEN-PLAN LOUNGE AND DINING AREA WITH BAR, SMALLER DINING AREA, GIFT SHOP, SPA, SWIMMING POOL
BEACH BLISS, DIVING, SNORKELLING, SWIMMING WITH WHALE SHARKS, DHOW TRIPS, ISLAND EXCURSIONS
Unfortunately no tours were found.
