Nyungwe Forest National Park
Nyungwe Forest National Park
Chimpanzee trekking - Nyungwe Forest National Park
This is the most biodiverse site in Rwanda with 90 mammals, more than 310 birds, and over 1,050 plant species. Also, 13 primate species are present: chimpanzee, Ruwenzori colobus, L'Hoest's monkey, silver monkey, owl-faced monkey, red-tailed monkey, Dent's monkey, crowned monkey, vervet monkey, olive baboon, potto and at least two species of bushbaby.
The majority of the chimp population in Rwanda is found in the picturesque Nyungwe Forest National Park. Trekking to see our closest relatives the chimpanzees is an amazing experience, although these groups of chimps are wide ranging and there is an approximately 40% chance of sighting the primates. Trekking chimps in Nyungwe Forest can be challenging and hikers should be prepared for a variety of weather conditions.
Black and White Colobus Trekking - Nyungwe Forest
There are large troops of black and white colobus monkeys residing in Nyungwe Forest. These primates often travel in groups of over 300 individuals. It is possible to purchase a permit to trek these animals. Walking through a montane rainforest and being surrounded on all levels by these active and cheeky monkeys is not to be missed.
Canopy Walkway - Nyungwe Forest
A highlight of any visit to Nyungwe is a walk on the suspended canopy walkway. This activity lasts 1-2 hours depending on your stops en route. Birding opportunities are superb, views of the expansive forest canopy are impressive, and primate species can be spotted, as well. Travelers who are afraid of heights, should avoid this activity as the walkway does gently sway and is set high in the treetops.
Nyungwe Forest Walks
An extensive network of well-maintained walking trails leads you through the forest to various waterfalls and viewing points. Trails range from 1-10 kms and can be self guided or local guides can be arranged on site.
Unfortunately no accommodations were found.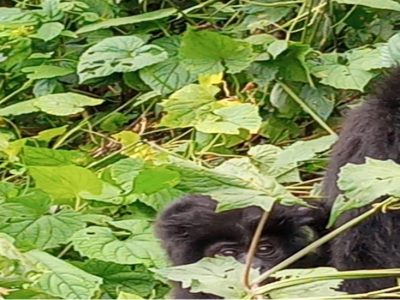 On this Classic Uganda and Rwanda Gorilla trip, you will forge your way through rainforests gorilla trekking for a rewarding discovery of these highly endangered apes, the Mountain Gorillas and Chimpanzees.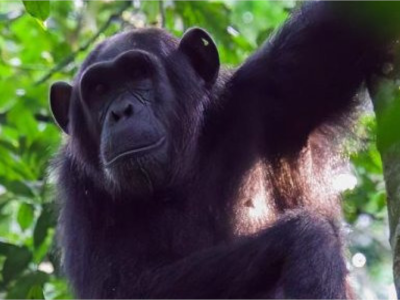 Gorillas and Chimpanzees of Rwanda - Primate Safaris Rwanda
Rwanda Gorilla and Chimp trek -A gorilla trip in the Virunga and a chimp trek in Nyungwe Forest
