Ellen DeGeneres Campus of the Dian Fossey Fund
Ellen DeGeneres Campus of the Dian Fossey Fund
The Dian Fossey Gorilla Fund announced the dedication of the Ellen DeGeneres Campus of the Dian Fossey Gorilla Fund located just outside Volcanoes National Park in Rwanda. Four years ago Ellen and her wife, Portia de Rossi, created The Ellen Fund and named the Dian Fossey Gorilla Fund its first recipient. Ellen and Portia's initial donation enabled the Fossey Fund to bring to life their decades-long dream project of building a permanent home in Rwanda and accelerating their science and conservation work. The Ellen Campus, which is now open to the public, is the vision of the award-winning MASS Design Group and has been named one of Africa's 10 most anticipated architectural projects and featured on '60 Minutes.' The center is open for visitors on self-guided tours, plus private, Behind the Scenes and Sundowner tours (donation required). Ask our tour consultant to include a visit in your client's Rwanda tour.
Unfortunately no accommodations were found.
The best short gorilla trip in Rwanda
Take advantage of the short drive to the gorillas in this Rwanda Gorilla Trip - a drive of approximately 2.5 hours from Kigali City to Volcanoes park where the Rwanda gorillas are found. The gorilla park Volcanoes Park is easily accessible because of the good roads.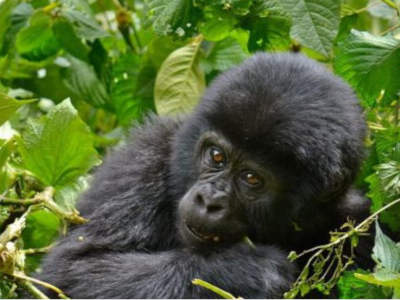 Immerse yourself in the Rwanda Culture plus gorilla trekking Rwanda
Rwanda Gorillas and Cultural trip is good for those with a limited time to spend and would love to go gorilla trekking in Rwanda.
