x
Thank you for submitting an inquiry. We will get back to you as soon as we can.
VICTORIA FOREST RESORT SSESE
VICTORIA FOREST RESORT SSESE KALANGALA UGANDA
Victoria Forest Resort Kalangala Uganda :
Victoria Forest Resort is referred to as a mid-range accommodation (3.5 star) situated along the shoreline of lake Victoria (largest Africa's' lake) on Bugala Island the largest island of the Ssesse archipelago in Kalangala Uganda. The lodge is situated 3 minutes drive from Kalangala . Victoria Forest Resort is convenient and located in A perfect position for birdwatchers since the areas has plethora of birdlife , the magnificent Lutoboka Forest, stunning view of lake victoria and many other surrounded attractions.
You can be at the lodge from Kampala / Entebbe international airport (gateway destination) take a taxi to Nakiwogo landing site , then from their you will get a ferry that heads to Bugala Island (lutoboka bay) taking approximately 3-4 hours. The daily trips from Nakiwogo set off at exactly 2;00pm.
Victoria Forest Resort consists of 40 elegant and comfortable rooms reflecting traditional African building modern style with grass thatched roofs and modern Comfort. Rooms are well decorated, elevated with raised platform and furnished with en-suite facilities like Clean flushing toilet, hot and cold shower, flat screen TV, Air conditioning, satellites , dressing mirrors , extinguishers ,minibars, solar energy available, mosquito nets, tables and chairs and other facilities .Rooms have verandas, Terraces and Private balconies you relax while overlooking the spectacular view over the white sand beach on Ssese Island .
Rooms have excellent clean and washed bedding with queen and king sized beds with ceiling fans . They are in different categories and sizes depending on single, double, twins and family tent. The resort has Cracking fireplaces where you can share stories and experience of the safari with different guests not only that it also provides warmth in the nights and during cold days. Cost of the rooms ranging from 300$ and above per night and price always goes slightly higher in peak season.
Victoria Forest Resort offers different services and facilities which include. A restaurant in the main building that serves different meals both continental and local cuisine that meets guests appetite ; Continental breakfast, lunch at the beach and separate dining areas, they also serve out and indoors dinner options.
A well- stocked bar/lounge with good selection of both soft and hard refreshments like beers, sodas, wines, water etc you relax on the deck which is the perfect place and sip the cocktail while enjoying the spectacular views over the white sand, lake victoria and surroundings, Outdoor swimming pool with the kid's section that cools off the hot afternoon, lodge offers a laundry services, Airport transfers and pickups, Wifi internet available at the lodge that enables guests to keep in contact with their families and friends, Ample parking space, Spacious and comfortable rooms with excellent and clean beddings, Meeting and wedding places for corporate functions are offered plus honey moon package massage services are offered , Gift hand craft shop with African craft gifts like; clothing's, safari essentials, guides book and shoes, Recreational facilities offered like Board games ( sports and aerobics) city tour , visiting Ssese islands and many others.
Kalangala is a town found in the central Region of Uganda. It is on the northern shores of Bugala Island, the largest of Ssese Island in Lake Victoria. The Ssesse Archipelago CONSISTS OF 84 islands that are best and perfect to visit while in Uganda . Its about 60 km across waters and south west of Entebbe . Kalangala district does not have territory on the mainland Uganda. Uganda is the land locked country in East central Africa whose landscape diverse encompasses the snow- capped mountain Rwenzori and immense lake victoria.
Kampala is the capital city of Uganda. It is bordered by Kenya to the East, South Sudan To the North, Democratic republic of Congo to the West, Rwanda to the south-west and Tanzania to the south. There are different accommodation in Uganda; Budget mid- range and luxury accommodation that are convenient ,affordable to visitors visiting Uganda.
Uganda has different areas for travelers to explore the country over 10 national park which include 🙁 Murchison falls national park, Kidepo valley National park, lake Mburo national park, Kibale national park, Bwindi impenetrable forest national park, semiliki national park , queen Elizabeth National park, Mt elgon National park, Mount Rwenzori national park and Mgahinga national park), game reserves and sanctuaries, City Tours.
Uganda is the best place for safaris and famous / home of incredible wildlife especially the big five in Murchison falls national park like; Rhinos, Buffaloes, Leopards, elephants and lions, Primates (Chimpanzees and gorillas ) in Kibale and Bwindi Impenetrable national parks.
Ssese Islands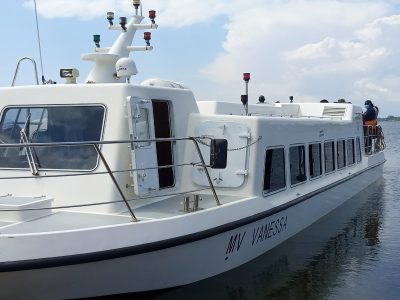 Ssese Islands Kalangala
Ssese Islands, the only island that is made up of 84 islands is situated in the north western part of Lake Victoria the second largest fresh water lake in the world in Kalangala district area of Uganda. The islands are one of Uganda's top tourist destination more especially to the honeymooners of the fact that it has an awesome white sand beaches and surrounded with a great forest scenery.
The Island was initially occupied by the Bassese people that are closely related to the Baganda. The Bassese men had huge chests with tough muscles and the women had long breasts. The Basese believed in traditional gods, maybe which is why the islands are associated with spirituality.
The Ssese Islands groups.
Ssese islands are also sub grouped into two regions or groups that is the south western group referred to as the Bulala group with Bulala island as the main island in the group. The other main islands in this group include Bubeke, Bubembe, Bufumira, Bugaba, Bukasa, Buyova, Funve and Serinya.
The second group is the north eastern group which is referred to as the Koome group with Koome island as the largest island in the group. The other main islands in this eastern group include Damba, Koome and Luwaji
The Ssese Island has beautiful white sandy beaches, exotic plants and flowers, palms, tropical forest filled with primate species such as monkeys and wildlife like sitatunga antelopes and a variety of bird species.
Things to do on the Island.
Being a perfect holiday destination, Ssese islands have a variety of activities one can engage in more so to travellers from their long safaris and adrenaline activities who need to wind down and relax before you travel back home.
Some of the activities include;
Boat sailing and sunset cruises
Relax and chill out on the Island
Quad biking through quaint fishing villages, forests and even on beaches.
Nature walks through the great forest
Explore the 84 islands that make up Ssese Island
Cycling around given route
Fishing on Lake Victoria (Either a tilapia or a Nile perch)Night beach bonfires
Bird watching and many more activities.
NB:those interested in swimming, it may not be possible due to the risks of bilharzia and some occasional crocodiles and hippos.
How to get there?
A ferry connects the Islands from Bukakata, while small wooden boats run from Kasenyi. This take around 35 minutes from Kampala.
You can also use a chartered plane to the Island.
Accommodation options
For budget look out for Panorama cottages, Mirembe resort and for the high end look for the fairly Brovad Sands Lodge.
Tourism is the most selling activities in Uganda especially gorilla trekking. There are many and different attractions and activities to do while in Uganda and at the hotel of your choice which include; Game drive in different parks of Uganda especially Queen Elizabeth, Muchirson falls and Lake Mburo national parks, you spot different animals especially the big five in Muchison falls national park, bird watching in Bigodi swamp Kibale National park, Visiting cities like Kampala, Jinja, kalangala etc, visiting Uganda museum, Kasubi Tombs, Ndere culture, Gadaffi mosque, Lubaga cathedral Bahai Temple, Entebbe international airport, handcraft safaris, traditional dances , cultural visits and many more activities in different national park.
Uganda is the home of over 44.27 million people speaking different languages and around 6 ethnic groups in the area where the Bantu has the largest number of people. The country is lively mixture of culture, religion and cuisines. The best time to visit Uganda is during dry season in Jan to March or July to October and December
---
Read more
