x
Thank you for submitting an inquiry. We will get back to you as soon as we can.
Sultan Sands Island Resort Zanzibar
Sultan Sands Island Resort Zanzibar
Sultan Sands Island Resort Zanzibar
Sultan Sands Island Resort is situated next to its sister property, Bluebay Beach Resort & Spa on the wide, sparkling beaches of Kiwengwa on the east coast of the island. Sultan Sands Island Resort has its own unique character. An inspired blend of Swahili and Arab architecture and décor creates a relaxed ambience, while first-class amenities and facilities ensure complete comfort.
With its idyllic beach position, relaxing pool and wonderful choice of leisure and dining options, Sultan Sands is the perfect island getaway. Sultan Sands guests also share many facilities with Bluebay Beach Resort, including the famous Oasis Spa and the One Ocean Dive Centre.
Zanzibar Vacations, Romantic Holidays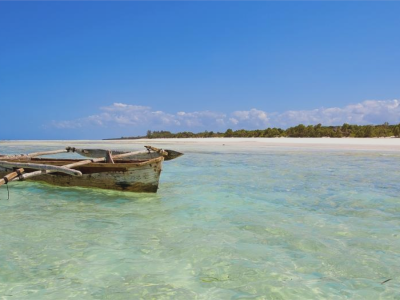 Zanzibar Vacations - A dream Romantic holiday destination
Zanzibar is everything you imagine of an Indian Ocean island – mile upon mile of beautiful beaches lined with palm trees and turquoise waters. The relaxed pace of island life is evident the moment you step off the plane.
The island's capital, Zanzibar Town, is a hive of activity. This honeypot of local culture attracts tourists into its central 'Stone Town', a myriad of narrow streets where travellers explore the town's compelling architecture, haggle at market stalls, and learn about the island's fascinating history. A trip to the island is not complete without a night in Stone Town to appreciate the importance of this little place.
Location
Located less than 20 minutes' flight from mainland Tanzania, Zanzibar is a separate state within Tanzania, made up of Zanzibar Island itself and nearby Pemba Island.
History
Delve into its history and the island comes to life, revealing rich trade with Arabia, Persia, and India over the last 2,000 years. The island offers a fascinating mix of cultures and a captivating history, but Zanzibar's main attraction is its beaches. The Zanzibari population is 95 percent Muslim and takes part in Ramadan, the Muslim holy month of fasting, each year. Please note, that most but not all of the restaurants and bars in Stone Town will be closed until sunset during the 30 day period.
Some of the recommended beach lodges on Zanzibar
A huge range of beach hotels is on offer, from large all-inclusive resorts to small boutique lodges. There is something for everyone here, but our favourites include Pongwe Beach Hotel, Baraza Resort & Spa, and Boutique Hotel Matlai.
Activities on Zanzibar
The island's activities are focused around the beach, with sunset cruises, snorkelling, and diving trips offered from every lodge. You can swim with dolphins at Kizimkazi, see the giant sea turtles of Nungwi, and even visit the colobus monkeys of Jozani Forest if you are able to drag yourself away from the beach!
---
Read more
