x
Thank you for submitting an inquiry. We will get back to you as soon as we can.
Serengeti Sopa Lodge
Serengeti Sopa Lodge
Unlike most other safari lodges throughout East Africa, the main building does not have a traditional African thatched roof but a flat roof which we often use for cocktails, sun-downer and private parties.
Accommodation
There are a total of 69 standard rooms, all with 2 queen size beds carpeted and furnished with local fabrics and pictures. The rooms are fitted with a lounge and mini bar. At the front are a veranda with 2 comfortable chairs and a coffee table, with glass windows facing the vast Serengeti plains?
Amenities
Spa
Gift shop
Wedding
Gymnasium
Free Wi-Fi
Dining Room
Lounge bar
Special diet
Conference
Children menu
Swimming pool
Traditional dancers
Activities
Game drive
Birdwatching
Nature Walks
Sundowners
Holiday in The Serengeti Tanzania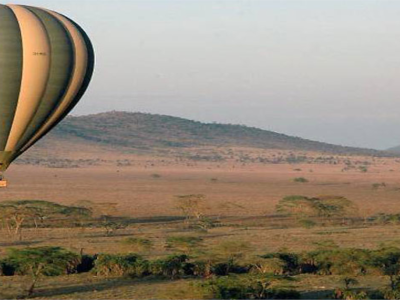 A Holiday to the The Serengeti Tanzania
The Serengeti is the jewel in Tanzania's crown. It is one of the most famous game-viewing parks in Africa and a genuine contender for the best wildlife experience in the world.
WHERE IS THE SERENGETI LOCATED IN AFRICA?
The Serengeti is located in northern Tanzania and forms part of the country's renowned northern circuit. The Serengeti is the Africa that we all have in our minds – endless grass plains stretching as far as the horizon, punctuated only by the odd flat-topped acacia tree.
If you want to discuss planning a safari in the Serengeti, Tanzania, you can give us a call at +44 (0) 208 547 2305​ or send our experts a message here.
WHAT ANIMALS LIVE IN THE SERENGETI PLAINS?
The Serengeti plains are stomping ground of the 2 million strong Great Migration and home to the highest concentration of predators in Africa, Serengeti National Park is one of those rare places that exceeds your imagination. The concentration of game here is truly phenomenal. This is Big Five game viewing territory, in an authentic environment with no fences and little interruption from man – the huge herds following ancient migration routes embedded in their genes.
WHAT THINGS ARE THERE TO DO IN THE SERENGETI NATIONAL PARK?
A Serengeti safari is far more than just a Great Migration park. There is a very good argument that, even if you took the great herds out of the Serengeti, you would still have the finest safari park in Africa. The Serengeti's immense natural beauty and biodiversity has its drawbacks, with certain times of year and certain areas being honeypots for tourist attention. That said, one part is busy, another is quiet – there is always a part of the Serengeti you can make your own. A genuine contender for the best wildlife experience in Tanzania and in the world.
WHEN IS THE BEST TIME TO SEE THE MIGRATION IN THE SERENGETI?
Contact us for the most up-to-date information about the best time to see the migration in The Serengeti Tanzania.
---
Read more
