x
Thank you for submitting an inquiry. We will get back to you as soon as we can.
Rwakobo Rock lodge
Rwakobo Rock Lodge
Rwakobo rock lodge is a mid range accommodation found at the edge of Lake Mburo national park along Kampala – Mbarara highway which leads to Kabale the home of the famous Mountain Gorillas of Bwindi Impenetrable National Park. The lodge is outside the park nshara gate of Lake Mburo National Park which happens to be the smallest national park in Uganda. It's approximately 500 m from Akageti trading centre to lake Mburo national park and Rwakobo rock is set while overlooking the big granite rock.
The lodge is surrounded by Banyankole-Bahima cultured locals who are cattle keepers with Ankole longhorn cattle. They were used to graze in the park earlier and before.
Rwakobo rock lodge contains 8 spacious cottages and five self contained rooms in the newly built hornbill house with grass thatched roofs. All rooms have verandas, where you relax and enjoy the beautiful view of the park and surrounding area. Each room has a private ensuite facility with hot and cold showers and flushing toilets. Rooms have terraces and fireplaces that enable the guests to keep warm.
Rwakobo rock lodge offers the following services and facilities;
A restaurant that serves all the meals both local and international meals to meet clients' choices.
A swimming pool.
Excellent and comfortable rooms with private en-suite facilities.
The lodge provides laundry services.
Free parking space.
WiFi is available at the lodge that enables the guests to keep in touch with their family and friends.
Solar power available at the lodge.
Craft shop with African craft styles available.
Rwakobo rock lodge is a friendly accommodation that one should stay at while in lake Mburo national park for activities like; game drive, launch trip, sport fishing at lake mburo, horse riding, bird watching, nature walks, cultural visits in the bahima homes and many more activities.
Lake Mburo National Park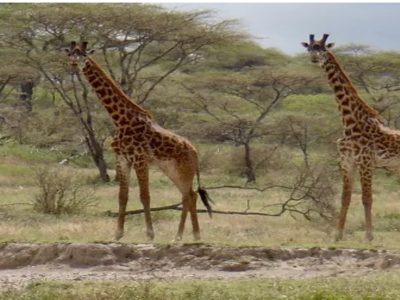 Lake Mburo National Park
Lake Mburo National Park covers an area of 370 sq km with diverse habitats that include forest, savannah, acacia woodland, rocky kopjes, seasonal and permanent swamps, five lakes inside the park (part of the bigger cluster of 14 lakes in total). It supports 315 bird species and 68 mammals. Very good for Eland, burchell's zebra, impala, buffalo, giraffes and leopard have recently been spotted in the park. There are no elephants. Good park for a guided safari walk with good UWA guides.
Activities in Lake Mburo
Walking Trails - The area is out standing for walking safaris, the terrain is easy going and you will be in the company of a good guide, a very productive option. Areas of particular interest are Rubanga Forest on the western side of Lake Mburo which is good for forest birds, the Rwonyo viewing plat form overlooking a salt lick.
Wildlife Safaris-Game drives
The park has a well developed network of roads for the wildlife safaris on the eastern side of the park. Game moves and congregates seasonally.
Boat trip on Lake Mburo
The jetty at Rwonyo is the starting point for a 2 hour boat ride on the Lake Mburo. On the boat ride can spot birds, hippos and game drawn to water's edge.
Horse riding Safaris
Fantastic routes through the park for horseback safaris are available organised by the Mihingo lodge. The best ride is the 4 to 5 hour long grassy Warukiri Range situated in the middle of the park with stunning 360 degree views of the surrounding hills and valleys in the park. At the end of this range is a water hole, which often attracts buffaloes and other animals combined with a magnificent view of 9 of the 12 lakes surrounding Lake Mburo National Park.
---
Read more
